Health and safety in your home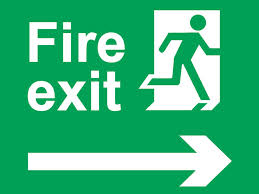 You health and safety is important to us, which is why we have comprehensive safety procedures in place in relation to fire, gas, carbon monoxide, water, electrics and asbestos.
Fire safety
To prevent the risk of fire it is important to ensure your smoke and heat alarms are working, by testing them weekly. If you rent your home and your smoke detector is not working please contact our Service Centre on 020 7613 8080 or email customerservice@newlon.org.uk.
If you are a leaseholder or Shared Owner you are responsible for repairing or replacing your own smoke detector. Information about the brand and supplier as well as any warranties should be in your welcome pack.
Make sure you familiarise yourself with the fire evacuation procedures for your building. This information can be found on the noticeboards in the communal areas of your block. Alternatively you can ask our Service Centre. If you have a fire in your home ensure you follow the evacuation procedure for your building and call 999.
Detailed advice and guidance on fire safety at home can be found online at www.london-fire.gov.uk/safety/the-home.
Gas safety
If you smell gas, or suspect there is a gas escape, immediately open all doors and windows and shut off the gas supply tap. This is usually located next to the gas meter, but you should check to make sure. You should then call the National Grid emergency line on 0800 111 999.
If you rent your home from us we are will undertake a gas safety check every year. We will arrange for our gas contractors to make an appointment with you to carry one out. We are required to do this by law, and it is a condition of your tenancy that you allow these contractors access to your home.
If you are a leaseholder or Shared Owner then it is your responsibility to make sure your gas central heating system is serviced every year. You must use a Gas Safe registered engineer. We recommend you purchase a British Gas 3 star service agreement or equivalent.
Carbon monoxide
Every year about 30 people die from carbon monoxide poisoning, as a result of gas appliances and flues which have not been properly installed or maintained.
You are particularly at risk when you are asleep because you cannot recognise the early symptoms of carbon monoxide poisoning. These can include tiredness, drowsiness, headache, nausea, pains in the chest and stomach pains.
If you believe you have been exposed to carbon monoxide then you should seek urgent medical advice. Carbon monoxide quickly leaves the blood and tests can be inaccurate if taken more than four hours after exposure has ended. So the faster you act, the better.
Water safety
We carry out a risk assessment on all properties with a communal water supply every two years. If there is any risk to your safety then we will take action needed. Most of our properties, particularly homes with water direct from the mains to combination boilers, will be very low risk. However we may want to check water temperatures or take water samples for testing.
Depending on these results we may need to clean your water system or change your piping layout to reduce risk. If your boiler needs replacing it may be changed to a combination boiler to avoid the need to store water, as this can reduce risks.
We carry out periodic water risk assessments of our properties. These assessments are to ensure that the water system in your home meets safety regulations. You can find out more about the guidelines we are expected to follow in relation to water safety on the Health and Safety Executive's website.
In addition we recommend that you take the following steps:
If water outlets are not used at least weekly then run them for at two minutes before use.
Outside taps should also be flushed through before use if not used on a regular basis.
If you have been away from home for more than a week we advise you to run water outlets for two minutes before use.
Water from storage butts should not be used for spraying or as a supply for jet washers.
Clean and descale shower heads on a quarterly basis or when you notice a visible build-up of lime scale.
Make sure your taps are kept clean and free from lime sale build up.
Important notice for residents on dialysis
If you are receiving dialysis please make sure you let us know so we can make our water safety technicians aware. In housing with communal tanks some of the chemicals used to make sure your water supply is safe can be present in trace amounts even when the system has been completely flushed through. These are entirely harmless to most people but can potentially be harmful to people on dialysis.
Please contact us if you are receiving dialysis as we cannot know about this unless you make us aware. Call us on 020 7613 8080 or email customerservice@newlon.org.uk.
Electrical safety
We check the electrical systems in all our rented properties every five years, to ensure they are safe and make any necessary repairs. Our contractors will contact you to arrange any appointments needed. It is a condition of your tenancy that you allow these contractors access to your home.
If you are a leaseholder or Shared Owner you are responsible for carrying out your own electrical safety checks. We advise you to do this regularly.
Further information on electrical safety can be found at www.nhmf.co.uk/bestpractice/compliance/electrical.
Asbestos
Asbestos can cause serious health problems including hardening of the lungs, lung cancer and cancer of the chest cavity. If it is not damaged and left alone then it will not be dangerous. However, it can be dangerous if it is damaged or disturbed, such as during home improvement works.
Contact us if you think you have found asbestos in your home or you are planning on doing any DIY.
If you have further questions about health and safety in your home then please call 020 7613 8080 or email customerservice@newlon.org.uk.
Further information
You can read full advice and guidance about these in the health and safety in your home leaflet below.