Fire safety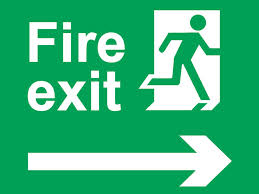 Fire safety is very important, so we have some advice which we recommend you follow.
Remember, if you have a fire in your home call 999.
The following tips come from the London Fire Brigade:
Take extra care – especially when you are cooking or smoking.
Make sure that you have a smoke alarm. Check that it works and change the battery if you need to. Do not paint over or cover it.
Make sure you know how you would get out of your home if there is a fire – and that everyone in your home knows.
Stub out cigarettes properly, dispose of them carefully and do not throw them out of windows or off balconies.
Put candles out. Use a snuffer or a spoon as it is safer than blowing them out as sparks can fly.
Double check the cooker is off after you have finished cooking.
Turn off and unplug electrical appliances after use, unless they are designed to be left on – like your fridge.
Close inside doors at night to stop a fire from spreading.
Make sure any exits are kept clear.
Keep door and window keys where everyone can find them, including guests if they are staying over.
Related leaflets