Newlon celebrating 50 years
Our story
Back in Hackney in 1968, things weren't that different than today. There was a chronic shortage of affordable housing, massive waiting lists and the widespread spectre of homelessness.
Action needed to be taken. Philip Blairman and colleagues from the New London Synagogue decided to set up a housing association to help local people find decent and affordable homes.
Newlon was first conceived in 1967 and formally came into being as an Industrial and Provident Society on 13th February 1968.
We bought our first two homes in Amhurst Road and Evering Road in Hackney in August 1968. They were refurbished and converted into flats to let at affordable rents and the first residents had moved in by December 1968.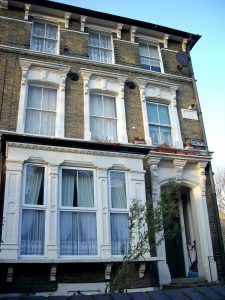 Both homes were bought for a total of £10,500. By contrast if the house in Evering Road was sold today it would probably sell for over £2 million.
Newlon quickly expanded, moving to our first offices at 1 Stamford Hill and appointing a full-time manager.
It was at these offices in July 1971 that Sue Jones, who worked for us for the next 45 years, joined from a solicitor's firm in the same building. At the time we had six homes and she was the fourth 
staff member.
Today we have 8,000 homes across north and east London and, with our care and support partner Outward, our Group employs more than 600 people.
We have delivered ground-breaking regeneration schemes at Arsenal and Hale Village and restored an iconic Edwardian Town Hall in Tottenham. We have refurbished and run the Barnsbury Estate in Islington in partnership with residents. We provide a wide range of supported housing, run a variety of community programmes and are consistently one of the main providers of new affordable housing in London.
It is a record we can truly be proud of.
What was going on in the late 1960s?
A number of London housing associations including Newlon, Notting Hill, Wandle, Hyde, Catalyst and Genesis were founded in this period. As were the homelessness charities Crisis and Shelter.
The BBC TV Play Cathy Come Home is often seen as bringing to light issues that were not then widely discussed in the popular media, such as homelessness, unemployment and the rights of mothers to keep their own children. It was watched by 12 million people – a quarter of the UK population at the time. Its hard-hitting subject matter and highly realistic documentary style, new to British television, created a huge impact on its audience.
What was the cause of the shortage of homes 
in London?
Over a million homes are estimated to have been destroyed or damaged in London during the Second World War. Combined with the post-war baby boom and the large scale slum clearance programmes of the 1950s and 1960s this led to a serious shortage of affordable and decent housing with many people living in homes unfit for habitation.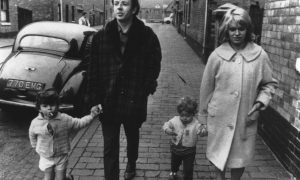 One issue covered in Cathy Come Home and raised by organisations such as Crisis and Shelter at the time is that local authorities prioritised people being moved due to slum clearance. This created long housing waiting lists for people living in often uninhabitable accommodation that was not part of the 
clearance programme.
The newly set up housing associations helped to fill this gap.
1968 versus 2018
Although London has undergone massive regeneration since the late 1960s and the overall standard of accommodation and tenants' rights have improved significantly, we are still faced by a massive demand for affordable housing.
This is driven by the shortage of land available for affordable housing development, the massive increase in land values and the significant increase in housing costs compared to income.
Hackney today
Research by the National Housing Federation shows that in Hackney today the average price to buy a property is £600,000, with average private rents £1,804 a month and average annual household income £32,848.
35% of working families in the borough 
claim housing benefit.
About 3,000 of the people on Hackney Council's housing waiting list are homeless families in temporary accommodation. This number has tripled in five years and continues to rise.
You can find out more by reading our 2018 Annual Report anniversary supplement.