Apply for Newlon homes

If you are interested in applying for a home through our Shared Ownership scheme then you can find out which properties are currently or soon to be available on our Home Ownership site.

Find out more

David Lammy opens Isobel Place

On Friday 11th July local MP David Lammy opened Isobel Place, Newlon Housing Trust's new development of affordable homes behind Tottenham Town Hall.

Read more

Highmead Estate project enters next phase

Celebrations were held to mark the Highmead Estate regeneration project's next stage towards completion.

Read more
About us
The Newlon Group consists of five organisations: Newlon Housing Trust (the parent company) and four subsidiaries – Outward, Newlon Fusion, NewlonBuild and Access Homes.
We all work closely together to provide a comprehensive range of high quality community services.
Newlon Housing Trust is a not for profit industrial and provident society and a charitable housing association.
Finding a home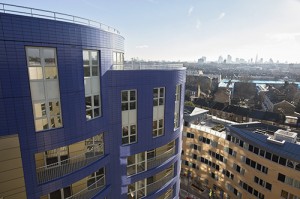 Be a Digital Champion
Newlon Fusion, our community regeneration partner, are looking for Newlon residents who want to volunteer as Digital Champions.
These volunteers will be assisting those in their local community who need help with their computer skills and getting online.
If you are interested in volunteering then you can read more about the project and the role by clicking here.