Cost of living survey for Newlon Residents
5th Apr 2022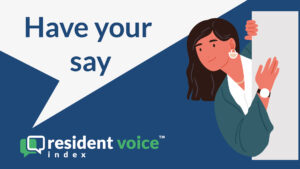 The Resident Voice Index™  has just launched it's survey, titled 'Cost of Living' and we would encourage you to take part. The project seeks to collect information from social housing residents, like you, on what could be done to improve their homes, communities, wellbeing and prospects. 
A previous survey, which took place last year received the input of almost 4,500+ UK social housing residents, providing valued information and perceptions about the impact of the pandemic lockdowns on loneliness, resilience and the relationship social housing residents have with their housing provider. The full report and other content, such as Index Insights and Podcasts are available on the Resident Voice Index™ website.      
 
Have your say in the third survey  
We are pleased to extend our support to this project by inviting you to take part in the research. The survey explores the effects that changes to the cost of living are having on you and your household. The survey will ask about your feelings in relation to this and what you think could improve for you and your community.  
It's completely anonymous and will never be traced back to you but the overall findings of the survey will be published on the Resident Voice Index™ website and will also be presented to housing providers and policy makers so that they can make changes to help improve the lives of social housing residents.   
  
If you could find around 5 minutes to complete this survey, we would be very grateful.  https://www.surveymonkey.co.uk/r/YXHSTCW 
You can find out more about the Resident Voice Index™ here.  
If you do take part, please let us know by emailing getinvolved@newlon.org.uk as it might count as a Think Tank activity and may mean you qualify for a voucher.