Newlon gives support to Together with Tenants Charter
11th Feb 2021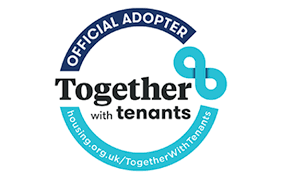 The Together with Tenants Charter was created by the National Housing Federation (NHF) and is designed to strengthen the relationship between residents and landlords. It illustrates what residents can expect from us as their housing provider, regardless of where they live or what type of home they live in.
Newlon supports the charter and we are committed to improving communication, quality of service, and accountability. We also back the four-point plan, which sets out in clear terms the changes residents should expect.
Find out more about this on the NHF website – housing.org.uk/tenants.