Aman Dalvi appointed as Chair of the Newlon Board
13th Jan 2021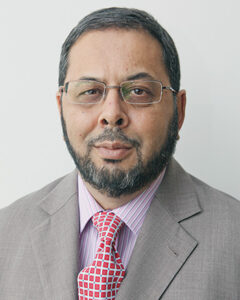 We are delighted to announce that Aman Dalvi has been appointed as Chair of the Newlon Board in succession to Sarah Ebanja, who stepped down in December 2020 at the end of her tenure.
Aman has worked at very senior levels for many years and has been a Chief Executive of three organisations, where he has led multi-disciplinary teams, including a London housing association. He has extensive experience of planning, regeneration and development. He was Executive Director of Development & Renewal at a London local authority, in addition to which he has worked for a house builder and a major real estate company. Aman was a ministerial appointment on the boards of English Partnerships and the Olympic Park Legacy Company. He has also served as a Chair of a number of organisations which include the Anchor Trust and PA Housing.
In 2000 he was awarded an OBE for services to housing.
Aman joins Newlon at a challenging and exciting time for the social housing sector and his extensive knowledge, experience and commitment to local communities will play a key role in guiding us through the coming years.