Holiday at Nutley Edge – and support vulnerable people
22nd Oct 2019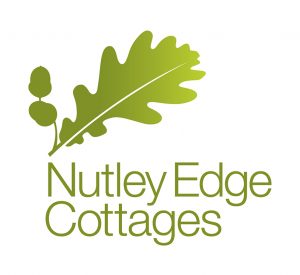 If you are planning a holiday, or looking for a country getaway, then why not try Nutley Edge Cottages. You will also be supporting Outward, Newlon's partner charity that works with vulnerable adults, as they own and manage Nutley Edge.
Sitting in 11 acres of rolling countryside in East Sussex on the edge of the stunning Ashdown Forest, Nutley Edge is located an hour from London on the train, and is also easy to get to by car.
Nutley Edge has 12 cottages to choose from, which sleep up to four guests. They have all the amenities for a self-catering holiday as well as private decking areas to enjoy the views and soak up the countryside. You also have the option of booking our 17th century Old Farmhouse, which sleeps up to eight.
There are also two four metre glamping tents kitted out with a double bed and two single camping mats with sleeping bags. Set down in the quiet bottom paddock overlooking a wildlife pond and ancient gill wood, you will find a compostable toilet, shared kitchen area, picnic tables and individual fire pits. A newly built shower block is just a few minutes stroll away
Whether you are looking for a relaxing weekend of long walks, or a few days of experiencing the local sights, there is plenty for you to do in the area including a trip on the Bluebell Steam Railway, a wander around the local Llama Park or a spot of shopping in the historic town of Lewes. Nutley Edge also has plenty of outdoor games and our own nature trail, built by Outward customers.
To find out more and enquire about bookings visit www.nutleyedge.org.uk.