Come to the free Hale Village Summer Festival on 13th July
8th Jul 2019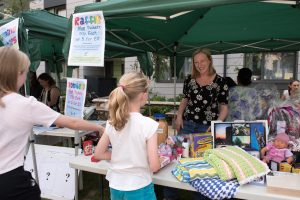 This Saturday is the return of the Hale Village Summer Festival in Tottenham Hale, N17. This free community event has been running successfully for a number of years now and is always well attended by residents both in and around Hale Village. We are proud to support it.
The Festival takes place from 1pm until 5pm. There will be music, a bouncy castle, food, activities, face painting and more.
If you are a Hale Village resident, or live in the local area, then come down on the day – it's free and no tickets are needed.
To find out more call 020 7033 4605 or email community.services@newlon.org.uk.