Newlon's sales team shortlisted for top award
18th Jul 2018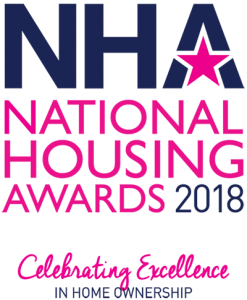 We are pleased to have been shortlisted for Home Ownership Team of the Year at the 2018 National Housing Awards. This is a testament to the good work Newlon's sales and marketing team – and those here who they work with – are doing.
A ceremony will take place on 6th September at the Grosvenor House, where the winner will be announced.
Learn more about the awards and see the full shortlist on the National Housing Awards website: www.nationalhousingawards.co.uk.
You can see the Shared Ownership homes we have available on our dedicated sales website: www.newlonliving.co.uk.
Newlon has been previously been nominated for or won a large number of other awards, which you can see on our awards page.