Barnsbury Community Centre wins sports award
12th Jul 2016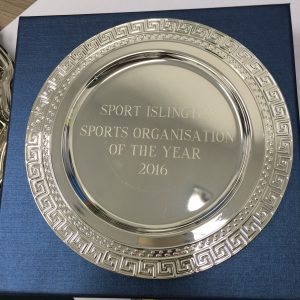 Our work at Barnsbury Community Centre has been recognised with an award from Sport Islington for Sports Organisation of the Year.
According to A ceremony was held on Monday 11thJuly at Islington town hall where members of our Community Services team received a trophy and £200 to put towards activities at Barnsbury.
You can find out more about Barnsbury Community Centre in the relevant section of the website.