Andy Love MP celebrates regeneration milestone
18th Jun 2014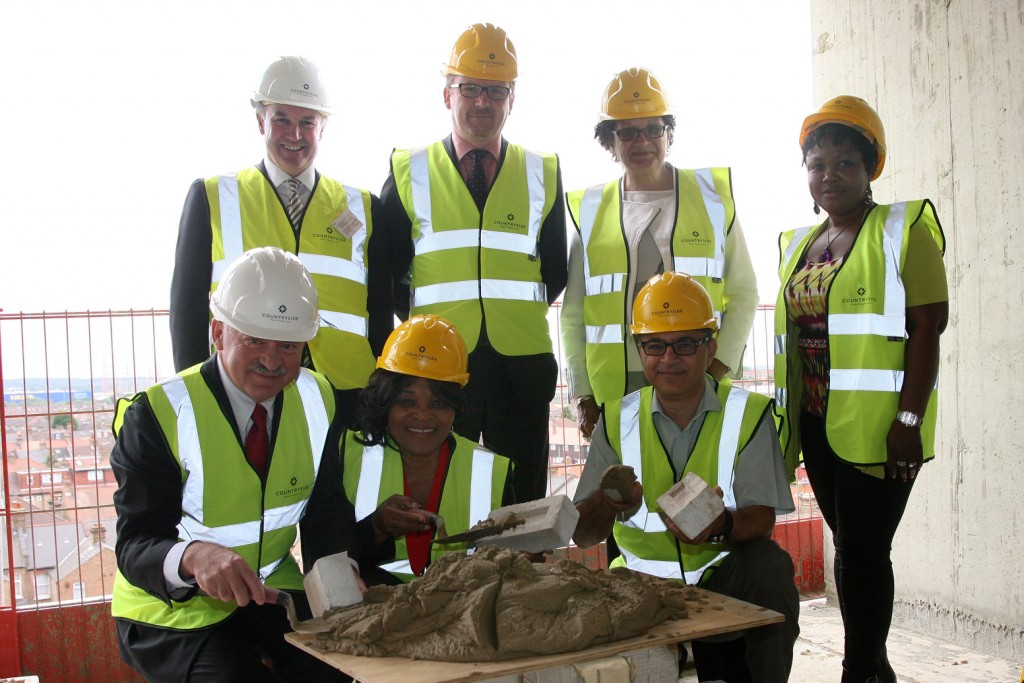 Andy Love MP took part in a ceremony to mark the topping out of Enfield Council's Highmead Estate regeneration project in Fore Street, Angel Edmonton, on 16th June.
The ceremony marked the completion of works at the highest point of the new development which rises up to 8 floors in height.
The new development includes a high specification mixed affordable and private housing block and 22 new terraced houses being developed by Countryside Properties and Newlon Housing Trust in partnership with Enfield Council.
The new houses will provide larger affordable rented homes for families and the site will also provide space for a health centre for local people, more than 1,000 square metres of commercial and retail space to attract new jobs and investment into the neighbourhood and a purpose-built community centre for Enfield Council.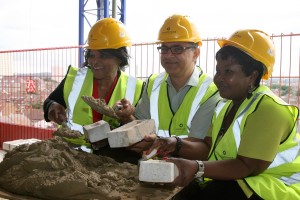 Andy Love took part in the ceremony with three of the apprentices working on the project for Countryside Properties.
He said: "Having been involved in the regeneration of the Highmead Estate from the start it feels particularly good to have reached this symbolic topping out point.  In less than a year from now there will be a whole range of affordable and family homes available to local people, as well as a health centre and retail units, providing a real boost to the area."
Cllr Ahmet Oykener, Enfield Council's Cabinet Member for Housing, said, "Highmead is coming together very quickly. It is being built to a very high standard and will provide homes for 118 households, commercial space and a medical centre. This project is an excellent example of the collaboration between Countryside Properties, Newlon Housing and Enfield Council. Local residents have also been consulted so their ideas have also been helpful at all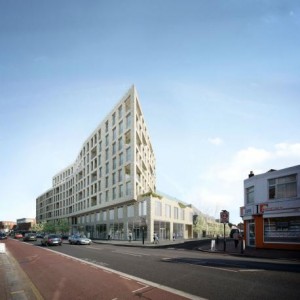 planning stages of the scheme."
Richard Cherry, Deputy Chairman of Countryside Properties said: "We are delighted with progress on the regeneration of the Highmead Estate and to be topping out this phase today, which will bring much need affordable family housing to the area.  Working with our partners, Enfield Council and Newlon Housing Trust, we will deliver a new sustainable neighbourhood with excellent homes and amenities for the benefit of the local community."