Newlon Star Awards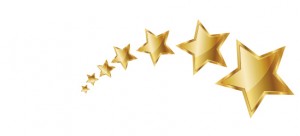 This year is Newlon's 50th anniversary and to celebrate we will be holding our second ever Newlon Star Awards on Friday, 23rd November to recognise the achievements of our residents.
You can nominate for the Star Awards via this link: www.newlon.org.uk/newlon-star-awards-entry-form.
Following on from the successful event in 2015 we will once again be holding an awards ceremony. As well as the awards presentation there will be food, refreshments and entertainment.
The awards will showcase residents' involvement with Newlon to improve services, people's contribution to their local community and the work of residents' groups and associations.
You can nominate now. Judging will be take place in early November, so there is plenty of time to enter. With so many good things being done by our residents, from running community gardens, being involved in volunteering and befriending or working with us on procuring services, we can't wait to see your nominations.
The categories for the 50th anniversary Newlon Star Awards will be:
Resident of the year – this award will recognise residents who have made a real difference through their involvement with Newlon and also residents who have contributed most to their local communities. You can nominate for either of these categories.
Resident group of the year – recognising the contribution and success of residents' groups in working with Newlon or improving their neighbourhood.
Lifetime achievement – for residents who have been involved with us for more than ten years and have made a significant contribution during that time.
Outward personal achievement – to recognise Outward customers who have improved their communities or someone else's life.
Outstanding staff contribution – if a member of our staff has gone the extra mile to help you out, nominate them for this award category.
Best Community Services work placement – to recognise the achievement of residents who have volunteered for work placements through Newlon's Community Services team.
Nominations can be for achievements in the current year or for the period since we last held the Newlon Star Awards in 2015. In most categories we will recognise runners-up as well as winners.
If the person you nominate wins an award you will be entered into a prize draw to win £300 in vouchers as a thank you and also have a chance to go to the awards dinner yourself.
To nominate go to www.newlon.org.uk/newlon-star-awards-entry-form.
Alternatively, if you want to fill in the form offline, you can download the form and post it to Resident Involvement team, Newlon Housing Trust, 4 Daneland Walk, London N17 9FE or email it to getinvolved@newlon.org.uk.
If you need any more information or assistance please call Karen Orr on 020 7613 8084 or email getinvolved@newlon.org.uk.
You can also read some handy tips on how to nominate for the awards and watch a video of the last Newlon Star Awards.
The deadline for nominations is 1st November 2018.